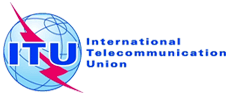 Multistakeholder Conference
CYBERSPACE, ENERGY & DEVELOPMENT:
Protecting Critical Energy Infrastructure
October 10, 2014
ITU Headquarters, Geneva
(as of 3 October 2014)


Interpretation will be available in English and French
CYBERSPACE, ENERGY & DEVELOPMENT: Protecting Critical Energy Infrastructures
This international conference will be co-organized and co-hosted by the ITU and Energy Pact Foundation with the support of the International Atomic Energy Agency (IAEA) and the World Economic Forum (WEF). The conference will focus on the different aspects of the interaction of cyberspace, energy & development based, on key findings on security issues. There is a need for greater international cooperation among nations regarding cyberspace especially concerning the risks related to critical infrastructure such as conventional energy systems. The early initiatives in this area have mainly focused on the safety of telecommunication and information networks, as these are the very infrastructure of cyberspace. However, if a cyber-attack were to result in the deterioration in the supply of electricity, it could also impair the operational protection of the telecommunications infrastructure at large. Apart from this ubiquitous role of the electricity system, itself unique compared to all other critical infrastructures, many areas of energy systems are exposed to damage originated in cyberspace, and include energy mining and production centres, logistics or trading platforms, transport infrastructures of primary resources, such as oil, gas and coal, or processed electricity, such as smart grids, processing units, such as for uranium, consumption meters, such as smart metering, control systems, such as drones and e-mobility environments, including electric cars. Obviously, the stakes go well beyond ensuring the security of supply, and also involve the constantly shifting national and transnational flows of resources and power grids, the potential damaging of key infrastructures, market impacts, the theft of general as well as customer data and other dormant risks. This interaction of risk issues between cyberspace and energy is in fact the umbrella under which effective cyber security should be designed for such critical infrastructure. It requires an exchange between the national level, responsible for critical domestic infrastructures, and the international level, as the extreme inter-connectedness in the telecommunications industry and in that of electricity infrastructures will only increase over time. Furthermore, taking into consideration the interaction between cyberspace and energy is a prerequisite for effective and safe economic development.
A dialogue for building consensus: from awareness to action
The program of this conference will focus on policy and strategic issues, and is intended for all stakeholders working in the area including governments, private sector, civil society and international organizations.
Because of their growing connection to cyberspace, the protection of critical infrastructures requires new relations between national and international realms. Crisis management has undergone fundamental change, as can be seen from the conduct of a number of recent international operations. This feedback from the latter, as well as from the various cyber-attacks carried out between 2000 and 2013, which have assaulted energy infrastructures several times, has generated new needs for cooperation, with the intrinsic difficulty of protecting national interests, all whilst pooling international resources.
Rules and standards limited to the interoperability of equipment and organisations are not sufficient in order to deal with cyber-attacks on energy systems. This is mainly due to differences of conceptual strategic and perspectives leading to the choice of potential rules and standards, as to preserve a cyber-ecosystem representing a market of several trillion dollars, that focuses on swift globalisation of connectivity. In this context, how can government departments, national or regional cooperate to ensure a comprehensive management of the significant risks generated by cyberspace to critical infrastructure such as energy infrastructure? What should be the allocation of roles and responsibilities between different stakeholders, globally as well as regionally, to protect energy infrastructures along with the protection of telecommunication industry infrastructures? Would these solutions be resilient enough if all countries linked to cross border infrastructures are not involved in the process of cooperation?
AGENDA
9:00-10:00 – Coffee
10:00 – 11:30 - Official Opening and Introductive Key Note Speeches
Chairman of the Conference: Dr. Hamadoun I. Touré Secretary-General, International Telecommunication Union (ITU)
Mr. Alexandre Dimitrijevic, President, Energy Pact Foundation
H.E. Mr. Michalis Papadopoulos, Deputy Minister of Infrastructure, Transportation and Networks, Greece
Professor Rolf-Dieter Heuer, Director-General, CERN*
Col. Gerald Vernez, Cyber-Defense Delegate to the Chief of Armed Forces of Switzerland
Prof. Howard A. Schmidt, Co-Founder, Ridge Schmidt Executive Cyber Solutions, Cybersecurity Coordinator and Special Assistant to the President of United States 2009 - 2012 (remote participation)
Lt.Col (Ret.) Sachin Burman, Director, National Critical Information Infrastructure Protection, India
Mr. Phil Zimmermann, Creator of PGP and the Zfone/ZRTP secure VoIP standard, co-founder and President of Silent Circle.
Mr. Khalid N. Sadiq Al-Hashmi, Executive Director for Cyber Security - QCERT, Qatar
NOTE: expected to speak in the afternoon based on arrival time)
11:30– 13:00 - Session 1
Cyber space and critical energy infrastructure protection: national and international strategies
It is vital to a nation's interests and socio-economic wellbeing that its critical energy infrastructure must be secure, resilient to threats, and also have the ability to recover from any attacks. With the increasing reliance on ICTs by designers of such critical infrastructure systems, and therefore the convergence of physical and digital security concerns, security concerns can emerge at national, regional and international levels. Therefore, key questions include - what safeguards are needed at these levels, especially in terms of improved cooperation frameworks? What are the hurdles to establishing these safeguards, and what are the related mitigation measures?
Supporting Organization: International Atomic Energy Agency (IAEA)
Moderator: Mr. Donald D Dudenhoeffer, Nuclear Security Information Officer, IAEA
Mr Mbodji Boubacar, Special Advisor to the President, Renewable Energy and Energy Efficiency, Senegal
Mr. Vangelis Ouzounis,  Head, Secure Infrastructures and Services, European Union Agency for Network and Information Security (ENISA)
Mr Blaise Roulet ,Secretary of State Delegate, Federal Department of Economic Affairs, Switzerland
Judge Stein Schjolberg (Ret.) Norway , Chairman of the 2007-2008 ITU global High-Level Experts Group (HLEG) on cybersecurity
Professor Tim Watson, Warwick University  
Ambassador Henning Wegener, Chairman, Permanent Monitoring Panel on Information Security, World Federation of Scientists
Mr. Pavan Duggal, Advocate, Supreme Court of India, Head, Pavan Duggal Associates, President, CYBERLAWS.NET, President, MOBILELAW.NET* (Remote participation)
13:00 – 14:30 – Lunch
14:30 – 15:45 – Session 2
Priority public-private partnerships in the fight against cyber threats to critical energy infrastructures
Although the protection of critical infrastructures and related public/private coordination are a national responsibility, cyber security requires a comprehensive inventory of them at the regional level, even if the national/regional distinction is not always easily achieved, as deregulation has widely encouraged mergers and cross-border cooperation between private operators. Beyond such an inventory, the implementation of a transnational cyber security cooperation framework is vital, when it comes to critical infrastructure such as energy systems. The transnational nature of energy systems is itself justified by other vital needs, such as securing supplies and regional market integration. These critical infrastructures are therefore prime targets for cyber-attacks, potentially threatening people's lives and endangering national economies. This could be most damaging, as the impact could transcend industry sectors and spill over a country's borders. Hence, public/private partnerships are necessary for the design and management of a systemic approach in order to ensure a sustainable defence in the face of cyber-attacks on cross border infrastructures. Especially so as the maintenance of security is more difficult to achieve in the context of overlapping public/private responsibilities, interdependent centralised/decentralised issues and crisis management which is both the responsibility of civil society as well as of governments. But how is all this to be prioritised?
Supporting Organization: World Economic Forum (WEF)
Moderator: Mr. Danil Kerimi, Director, Head of ICT Government Community, World Economic Forum (WEF)
Mr. Aibek Borangali, Executive Director, Oil-Gas and Energy Sector development, Kazenergy
Mr. Luigi Gambardella, Vice President, Telecom Italia and Chairman, ETNO
Dr. Hassan Mohamed Mahmoud, Head of Information and Communication Technology Sector, Egyptian Electricity Holding Company / Ministry of Electricity and Energy
Mr Peter Haegler, KKL Leibstaat Nuclear Power Plant, Switzerland
Mr. Jean-Luc Trolle, Nuclear Security Information Senior Advisor, Generation and Engineering Departments, EDF.
Mr Paul Wang , Director, Forensic, KPMG, Geneva, Switzerland
15:45 – 17:00 – Session 3
Protecting the energy ecosystem: Designing and managing technology for critical energy infrastructure
Energy infrastructure is composed of complex industrial environments usually underpinned by ICT systems (Industrial control systems or ICS), sometimes not designed with security in mind. While the use of ICTs in operating critical systems such as power control enables better management and increased productivity, it also creates new sources of vulnerabilities and potential exploits that can be used for targeted cyber-attacks. Since the energy sector is so diverse, ensuring business continuity and securing control systems is not a simple matter. As technology evolves, so does the sophistication in exploiting the vulnerabilities. For example, corrupted information sent by intelligent electronic devices or remote terminal units could affect negatively the processes related to energy provision. Denial of Service attacks would cause loss of availability and generate unacceptable delays and down time for critical energy services and related infrastructures, such as the power grids.
Cybersecurity for the energy sector therefore requires the use of preventive and reactive security measures as well as the deployment of capabilities to proactively manage the risks. How can the technology sector contribute to managing risks in the energy infrastructure?
Standardization has a key role to play and some standards already directly address industrial control system security, but these need to be pushed for wider adoption at the industry level. What role can Standards Development Organizations play in this regard? What steps need to be taken to ensure the interoperability of products and services from the early design stage?
Moderator: Dr. Reinhard Scholl, Deputy Director, Telecommunication Standardization Bureaux, ITU
Mr. Aaron Boyd, Chief Strategy Officer, ABI Research
Col. Aapo Cederberg, Senior Programme Advisor, Emerging Security Challenges Programme, Geneva Centre for Security Policy (GCSP)
Prof. Solange Ghernaouti, Member of the Swiss Academy of Engineering Sciences, Director, Swiss Cybersecurity Advisory and Research Group, University of Lausanne
Mr. Ralph Langner,Co-Founder and Managing Principal, Langner Communications and Nonresident Fellow, Foreign Policy, Center for 21st Century Security and Intelligence, Brookings Institution
Mr. Alper Özbilen, Head of IS Department, Information and Communication Technologies Authority of Turkey
17:00-17:30 – Official Closing
Mr. Houlin Zhao, Deputy Secretary-General, ITU
Mr. Denis Flory, Deputy Director General, Head, Department of Nuclear Safety and Security, IAEA
Mr Martin Michel , Vice-President, EnergyPact Foundation
17:30 onwards – Cocktails
Confirmed Speakers (as 3 of October 2014): Chairman of the Conference: Dr. Hamadoun Touré Secretary-General, International Telecommunication Union (ITU)




Dr Hamadoun I. Touré ,

Secretary-General, International Telecommunication Union (ITU)

Dr Hamadoun I. Touré, Secretary-General of the International Telecommunication Union (ITU) since January 2007, was re-elected for a second four-year term in October 2010.

As Secretary-General, Dr Touré is committed to ITU's mission of connecting the world, and to helping achieve the Millennium Development Goals through harnessing the unique potential of Information and Communication Technologies (ICTs).

A long-standing champion of ICTs as a driver of social and economic development, Dr Touré previously served as Director of ITU's Telecommunication Development Bureau (BDT) from 1998-2006. In this role he placed considerable emphasis on implementing the outcomes of the World Summit on the Information Society (WSIS), launching projects based on partnerships with international organizations, governments, the private sector and civil society.

Dr Touré started his professional career in his native Mali in 1979. He built a solid career in the satellite industry, serving as managing engineer in Mali's first International Earth Station. He joined Intelsat's Assistance and Development Programme in 1985. He was appointed Intelsat's Group Director for Africa and the Middle East in 1994, earning a reputation as an energetic leader through his commitment to various regional connectivity projects such as RASCOM. In 1996 he joined ICO Global Communications as African Regional General Manager, spearheading the companies' activities across the African region.

A national of Mali, Dr Touré holds a Masters Degree in Electrical Engineering from the Technical Institute of Electronics and Telecommunications of Leningrad, and a PhD from the University of Electronics, Telecommunications and Informatics of Moscow. He is married with four children and two grandchildren, and is proficient in four official ITU languages: English, French, Russian and Spanish.

Mr. Khalid N.Sadiq Al-Hashmi, Executive Director for Cyber Security - QCERT, Qatar




Mr. Khalid N. Sadiq Al-Hashmi



, Executive Director for Cyber Security - QCERT, Qatar

Khalid Al-Hashimi has more than 18 years of experience in the Information Technology field, with particular expertise in cyber security, information infrastructure and ICT systems planning. In his role as Executive Director for Cyber Security-QCERT, Qatar's National Program that safeguards the country's information and communications systems. Khalid leads a team that works closely with government agencies, financial institutions, energy sector, businesses, and citizens to address cyber security risks, protect sensitive information, and ensure the safety of children on the Internet.
 
Khalid has been instrumental in the development of a national strategy for cyber security, focusing first on critical sector services within the country.  Recognizing that cyber security is not confined to national boundaries, he has worked closely with many security teams worldwide to develop integrated response systems and a robust information network as well as participated in drafting Cyber Security related Laws.
Khalid played an imperative role to establish GCC CERT Committee and was appointed chairman for the 1st year; the committee addresses cyber security threats in the Gulf region. Further,
 
Prior to joining ictQATAR, Khalid worked as the IT Operation & Support/Security Executive Manager for the 2006 Asian Games in Doha where he was in charge of the overall planning and execution of IT operations for the event. Khalid was an active member of the Qatar Armed Forces and served as an IT Manager for the Armed Forces before being retiring at the rank of Lt. Colonel (Air/Eng.) 
 
A Qatari citizen, Khalid holds a Master of Science in Software Engineering from the University of Michigan (Michigan, USA), a Bachelor of Computer Science from University of Ohio (Findlay, USA) in addition to domain certification in CISSP, CISM, and ITIL.

Michele Bellavite, Public&Regulatory Affairs, senior policy manager, Telecom Italia




Michele Bellavite ,

Public&Regulatory Affairs, senior policy manager, Telecom Italia

Michele Bellavite has been working for Telecom Italia since 2002 in the Public and regulatory affairs division. Moreover he is an alternate board member of ETNO ( European Telecommunication Operators Network), where he chairs the Digital Society Working Group
He has been involved in all major regulatory decision-making processes and debates in the telecommunication sector. His main fields of expertise concern net neutrality, consumers protection, privacy and data protection.
He holds a degree in Political Science with a major in European Political Organisation from University of Pavia. He did post-graduate studies at the College of Europe.

Mr. Aibek Borangali, Executive Director, Oil & Gas and Energy sector Development, Kazenergy, Kazakhstan




M. Aibek Borangali ,

Executive Director, Oil & Gas and Energy sector Development, Kazenergy, Kazakhstan

Mbodji Boubacar , Special Advisor to the President, Renewable Energies and Energy Efficency, Senegal




Mbodji Boubacar ,
Special Advisor to the President, Renewable Energies and Energy Efficency, Senegal


Mr. Aaron Boyd, Chief Strategy Officer, ABI Research



Mr. Aaron Boyd,

Chief Strategy Officer, ABI Research

ABI Research is a technology market intelligence company with a 24 year proven track record that is focused on putting information into the hands of executives in order to enable them to make the right decisions on technology and market investment at the right time.​
As Chief Strategy Officer, Aaron Boyd provides direction in developing ABI's worldwide operations and product offerings, including recognising and pursuing new business relationships, areas of growth opportunity and strategic alliances. Aaron brings significant experience in international markets and brand development, based on over 18 years of management with some of the world's

Mr.Sachin Burman, Director National Critical Information Infrastructure Protection, India




Mr.Sachin Burman

, Director National Critical Information Infrastructure Protection, India

National Critical Information Infrastructure Protection Center (NCIIPC) was notified in January 2014 as the National Nodal Agency, responsible for all measures to protect National Critical Information Infrastructure of India. Sh Sachin Burman was appointed Director of the NCIIPC. He brings over 25 years experience in the fields of Information Technology and Cyber Security to this challenging assignment.

Mr. Aapo Cederberg, Senior Programme Advisor, Emerging Security Challenges Programme, Geneva Centre for Security Policy (GCSP)



Mr. Aapo Cederberg,


Senior Programme Advisor, Emerging Security Challenges Programme, Geneva Centre for Security Policy (GCSP)

Mr. Aapo CEDERBERG, Senior Programme Adviser, GCSP

Mr. Aapo Cederberg has served as a Secretary General for the Security Committee in Finland from 2007 to 2013. The Security Committee provides support and expertise for the government in comprehensive security matters and serves as a collaborative platform for the on-going national efforts related to the national preparedness and hole of government security approach. The security committee also works on various initiatives and government resolutions, such as Security Strategy for the Society and Cyber Security Strategy, to facilitate the work towards the common goals and to improve the crisis resilience in Finland.
Colonel Cederberg's earlier assignments includes working as the head of Strategic Planning at the Ministry of Defence (2005 – 2007) and a long career in Finnish Armed Forces, where his latest assignments include holding the Commander position at the Häme GBAD Battalion (2003 – 05) and serving as a Senior Military Adviser at the Permanent Mission of Finland to the OSCE (1999- 2003).
Mr. Cederberg's current position is a Senior Programme Adviser at Emerging Security Challenges Programme in Geneva Centre for Security Policy (GCSP).Cyber security is one of the focus areas of this programme. More information can be found www.gcsp.ch

Mr. Alexandre Dimitrijevic, President, Energy Pact Foundation




Mr. Alexandre Dimitrijevic,


President, Energy Pact Foundation

Mr. Donald D Dudenhoeffer, Nuclear Security Information Officer, International Atomic Energy Agency (IAEA)



Mr. Donald D Dudenhoeffer,


Nuclear Security Information Officer, International Atomic Energy Agency (IAEA)

Mr. Pavan Duggal, Advocate, Supreme Court of India, Head, Pavan Duggal Associates, President, CYBERLAWS.NET, President, MOBILELAW.NET (Remote participation)




Mr. Pavan Duggal,



Advocate, Supreme Court of India, Head, Pavan Duggal Associates, President, CYBERLAWS.NET, President, MOBILELAW.NET (Remote participation)

Mr. Denis Flory, Deputy Director General, Head, Department of Nuclear Safety and Security, IAEA




Mr. Denis Flory,


Deputy Director General, Head, Department of Nuclear Safety and Security, IAEA

Prof. Solange Ghernaouti, Member of the Swiss Academy of Engineering Sciences, Director, Swiss Cybersecurity Advisory and Research Group, University of Lausanne




Prof. Solange Ghernaouti,


Member of the Swiss Academy of Engineering Sciences, Director, Swiss Cybersecurity Advisory and Research Group, University of Lausanne

Professor Ghernaouti, Doctor in Computer Sciences, director of the Swiss Cybersecurity Advisory and Research Group of the University of Lausanne is an internationally recognized expert on cybersecurity, cyberdefence, ICT Risk management and cybercrime related issues. She has contributed to several initiatives organised by international organisations, public and private institutions, research centres, and law enforcement agencies, among other instances of professional recognition all around the globe. Her main focus for several years as a pioneer in the field has been on developing an interdisciplinary and integrative cybersecurity approach for citizens, organisations and states.

She is an active independent security advisor and an influential analyst, a regular media commentator. She has authored more than 200 publications and more than twenty five books on ICT and security issues, including: "Cyberpower: Crime, Conflict and Security in Cyberspace" (EPFL Press 2013); "Cybersecurity guide for developing countries" (ITU 2006); "Information Security Evaluation – a Holistic Approach" with Dr. I.Tashi (EPFL Press 2011); and with Judge Stein Scolberg "A Global Treaty on Cybersecurity and Cybercrime – A contribution for peace, justice and security in cyberspace" (cybercrimedata, 2009).
She is Chevalier de la Légiond'Honneur and member of the Swiss Academy of Sciences. She has been recognised by the Swiss press as one of the outstanding women in professional and academic circles.Ranked among the twenty women who represent Switzerland (Bilan, 2012), she is one of the hundred most powerful women in Switzerland (Women in Business, 2012) and included among the three hundred most influential personalities in Switzerland (Bilan, June 2011).

More information: www.scarg.org

Mr Peter Haegler, KKL Leibstaat Nuclear Power Plant, Switzerland



Mr Peter Haegler


KKL Leibstaat Nuclear Power Plant, Switzerland


Berufliche Tätigkeiten
2013/10 bis heute Ressortleitung Allgemeine Informatik ad interim (Head of Information Technology) Kernkraftwerk Leibstadt AG, Leibstadt
2008/10 bis 2013/12 Fachstellenleiter IT Sicherheit (Chief Information Security Officer) Kernkraftwerk Leibstadt AG, Leibstadt
2004/04 bis 2008/09 Teamleiter ServiceDesk /Stv IT SiBe (Head of ServiceDesk / Deputy CISO) sourcag AG, Münchenstein
1989/07 bis 2004/04 Leiter eTechnology (Head of eTechnology) Basellandschaftliche Kantonalbank, Liestal

Öffentliches Amt
Seit 2013 Mitglied der Rechnungs- und Geschäftsprüfungskommission der KESB (Kinder- und Erwachsenenschutzbehörde) Kreis Liestal
Seit 2009 Mitglied der Rechnungsprüfungskommission der Einwohner- und Bürgergemeinde Frenkendorf

Schul- und Berufsbildung
2008/04 bis 2008/05 Hochschule für Wirtschaft Luzern Wirtschaftsinformatiker, Master in Advanced Studies Business Information Technology
2003/10 bis 2005/12 Hochschule für Wirtschaft Luzern Wirtschaftsinformatiker, NDS Wirtschaftsinformatik
1993/05 bis 1995/06 HFW Höhere Fachschule für Wirtschaft, Münchenstein/Reinach Hochschule für Betriebswirtschaft, Betriebswirt HF

Sprachen
Deutsch Muttersprache
Englisch sprechen, lesen, schreiben
Französisch sprechen, lesen, schreiben

Rolf-Dieter Heuer Director General, CERN




Rolf-Dieter Heuer,

Director General, CERN



Mr. Danil Kerimi, Director, Head of ICT Government Community, World Economic Forum (WEF)




Mr. Danil Kerimi,


Director, Head of ICT Government Community, World Economic Forum (WEF)

Mr. Danil Kerimi
Director, Head of ICT Government Community, World Economic Forum USA
LLB, Shandong University; studies in international business, diplomacy and democracy, Prague, Budapest and Vienna; Master's in Advanced International Studies, Diplomatic Academy of Vienna; 2011, Executive Master in Global Leadership, Global Leadership Fellowship, World Economic Forum. Formerly with: Terrorism Prevention Branch, United Nations Office on Drugs and Crime; Organization for Security and Cooperation in Europe; International Organization for Migration; other nternational and regional organizations. 2008, joined the World Economic Forum; 2008-11, led engagement with governments and business leaders in Europe and Central Asia; since 2011, in charge of developing the global public sector outreach strategy on various projects on cyberspace (cyber resilience, data, digital ecosystem, ICT and competitiveness,
hyperconnectivity, among others). Interests: technology, history, international relations, development and basketball.

Mr. Ralph Langner, Co-Founder and Managing Principal, Langner Communications and Nonresident Fellow, Foreign Policy, Center for 21st Century Security and Intelligence, Brookings Institution




Mr. Ralph Langner,


Co-Founder and Managing Principal, Langner Communications and Nonresident Fellow, Foreign Policy, Center for 21st Century Security and Intelligence, Brookings Institution

CV Ralph Langner
Ralph Langner is director of Langner Communications, an independent German cyber defense consultancy that he founded in 1988, a principal at its US sister company The Langner Group (based in Arlington, VA), and a nonresident fellow with the Center for 21st Century Security and Intelligence at the Brookings Institution, a leading US think tank.
In his consulting business, Langner accumulated more than 25 years of hands-on field experience in the cyber security issues of power plants, water treatment facilities, nuclear facilities, food and beverage plants, automotive factories, steel mills, and many more. He received worldwide recognition for his comprehensive analysis of the Stuxnet malware and is considered a leading global expert on cyber security.
Langner is a frequent keynote speaker at international conferences on cyber security,national security, and critical infrastructure protection. He had been invited to share his insight by the United Nations, NATO, the U.S. Senate Homeland Security and Governmental Affairs Committee (HSGAC), the U.S. Nuclear Regulatory Commission, the International Atomic Energy Agency (IAEA), the International Council on Large Electric Systems (CIGRE), and the White House.
Langner talked at TED, Harvard, Johns Hopkins APL, DARPA, the Pentagon, and appeared in CBS' 60 Minutes show. He was featured in the movie documentary Weapons of mass disruption for the DC Internation Spy Museum, in Wired magazine, and in The London Sunday Times. The New York Times, The Washington Post, The Jerusalem Post, The Christian Science Monitor, Newsweek, The Economist, Foreign Policy, National Public Radio, CNN, Fox News, Reuters, CIO Magazine, Discover Magazine, Vanity Fair, BBC, The Financial Times have looked to him to provide insight
on cyber warfare.

The Huffington Post honored Mr. Langner in 2011 as a Game Changer for explaining cyber warfare to the general public.

Publications:
Robust Control System Networks. How to achieve reliable control after Stuxnet. Momentum Publishing, 2011
Bound to Fail: Why Cyber Security Risk Cannot Simply Be "Managed" Away. (Together with Perry Pederson) The Brookings Institution, 2013
The RIPE Framework. A process-driven approach to effective and sustainable industrial control system security. Langner Communications corporate whitepaper, 2013
To Kill a Centrifuge. A Technical Analysis of what Stuxnet's Developers Tried to Achieve. The Langner Group corporate whitepaper, 2013
Stuxnet's Secret Twin.Foreign Policy, November 19, 2013
Photo:
http://www.langner.com/de/presse/bildarchiv
Video recordings of selected talks:
http://www.langner.com/en/resources/talks

Dr. Hassan Mohamed Mahmoud , Head of Information and Communication Technology Sector, Egyptian Electricity Holding Company / Ministry of Electricity and Energy



Dr. Hassan Mohamed Mahmoud


Head of Information and Communication Technology Sector, Egyptian Electricity Holding Company / Ministry of Electricity and Energy


Mr Martin Michel , Vice-President, EnergyPact Foundation



Mr Martin Michel


Vice-President, EnergyPact Foundation


Mr. Vangelis Ouzounis, Head, Secure Infrastructures and Services, European Union Agency for Network and Information Security (ENISA)




Mr. Vangelis Ouzounis


, Head, Secure Infrastructures and Services, European Union Agency for Network and Information Security (ENISA)

Dr. Evangelos OUZOUNIS
Head of Secure Infrastructure and Services Unit
European Network Information Security Agency (ENISA)
Dr. Evangelos OUZOUNIS is the head of ENISA's Secure Infrastructure and Services Unit. His unit implements EU Commission's CIIP action plan, facilitates Member States efforts towards a harmonised implementation of incident reporting scheme (article 13 a & article 4 of new Telecom Package), contributes to the development of the NIS Platform and develops good practices for
national cyber security strategies.
ENISA's Secure Infrastructure and Services Unit runs also numerous studies on cyber security aspects of critical sectors and services like Industrial Control Systems-SCADA, Smart Grids, Cloud Computing, Finance and Interconnected Networks. The Unit also organised in the past the first CIIP exercises (e.g. Cyber Europe 2012/10, Cyber Atlantic 2011).
Prior to his position at ENISA, Dr. Ouzounis worked several years at the European Commission, DG Information Society and Media (DG INFSO). He contributed significantly to EU Commission's R&D strategy and policies on securing Europe's infrastructures and services.
Dr. Ouzounis was co-founder and deputy director of Electronic Commerce Centre of Competence (ECCO) at Fraunhofer Institute for Open Communication Systems (FhG-FOKUS, Berlin, Germany). He led and managed more than 20 pan European and International R&D projects.
Dr. Ouzounis holds a Ph.D from the Technical University of Berlin and a master in computer engineering and informatics from the Technical University of Patras, Greece. He wrote 2 books and more than 20 peer reviewed academic papers and chaired several international conferences

Mr. Alper Özbilen , Head of IS Department, Information and Communication Technologies Authority of Turkey



Mr. Alper Özbilen


Head of IS Department, Information and Communication Technologies Authority of Turkey


H.E. Mr. Michalis Papadopoulos, Deputy Minister of Infrastructure, Transportation and Networks, Greece




H.E. Mr. Michalis PAPADOPOULOS



Deputy Minister of Infrastructure, Transportation and Networks, Greece

Born in 1962, Mr. Papadopoulos has been elected Member of the Hellenic Parliament, representing the Prefecture of Kozani since 2000. A graduate of the Electronics Department of T.E.I. Piraeus and of the Electrical Department of ASETEM-SELETE. He has worked as an educator at secondary and higher education institutions, and as a special advisor at the Ministry of Trade, (1989-1990), and at the Ministry of National Defense (1990-1993). In 1994, he was elected to the Central Committee of New Democracy and in the 1996 he was responsible for the Prefecture of Western Macedonia in the party.
In 2000, he was elected for the first time to Parliament, representing the Prefecture of Kozani. During 2000–2013, he served as Dean of the Hellenic Parliament, as Vice-President of the Parliamentary Committee of Educational Affairs, as a member of the standing Parliamentary Committees of Foreign Affairs and National Defense, of Economic Affairs and of Production and Trade. He was also a member of the special permanent Parliamentary Committees of Research and Technology and of Greeks Abroad.
He served as Deputy Minister of Rural Development and Food under the Kostas Karamanlis administration (January - September 2009). In 2011, he was appointed Head of the Transportation Sector of ND and, in July 2013, Prime Minister Antonis Samaras appointed him Deputy Minister of Infrastructure, Transportation and Networks.
He has taken part in a plethora of workshops, conventions and seminars, and he has published a significant number of scientific articles in the local press, but also in national circulation newspapers.
and of Production and Trade. He was also a member of the special permanent Parliamentary Committees of Research and Technology and of Greeks Abroad.
He served as Deputy Minister of Rural Development and Food under the Kostas Karamanlis administration (January - September 2009). In 2011, he was appointed Head of the Transportation Sector of ND and, in July 2013, Prime Minister Antonis Samaras appointed him Deputy Minister of Infrastructure, Transportation and Networks.
He has taken part in a plethora of workshops, conventions and seminars, and he has published a significant number of scientific articles in the local press, but also in national circulation newspapers.

Mr Blaise Roulet ,Secretary of State Delegate, Federal Department of Economic Affairs, Switzerland


Mr Blaise Roulet


Federal Department of Economic Affairs, Switzerland


After taking a degree in experimental sciences, Blaise Roulet (1951) taught at secondary schools for a number of years before working for four years as a specialist at the Federal Nuclear Safety Inspectorate (Federal Office of Energy) in Würenlingen.
He then moved to the private sector where he joined Modulator S.A./Thomson-CSF as deputy head of the Electronic Systems department.
From 1990 to 1998 he was secretary of the Parti Radical-Démocratique
in the canton of Neuchâtel and then secretary of the Parti Radical-Démocratique Suisse for the whole of western Switzerland and Ticino.
Blaise Roulet joined the then Federal Office for Professional Education
and Technology OPET in 1999. After leading the Swiss peer review in 2000 and at the start of 2001, he assumed responsibility for universities of applied sciences in July 2001 becoming Vice Director. He was director of OPET during the second half of 2012, and in 2013 became head of the universities of applied sciences division at the State Secretariat for Education, Research and Innovation. Since April 2014 he has been responsible for special tasks like cybersecurity studies and research projects at SERI as the State Secretary's delegate.

The State Secretariat for Education, Research and Innovation (SERI) within the Federal Department of Economic Affairs, Education and Research (EAER) is the federal government's specialised agency for national and international matters concerning education, research and innovation policy.

Judge Stein Schjolberg (Ret.) Norway , Chairman of the 2007-2008 ITU global High-Level Experts Group (HLEG) on cybersecurity




Judge Stein Schjolberg (Ret.)


, Chairman of the 2007-2008 ITU global High-Level Experts Group (HLEG) on cybersecurity

Judge Stein Schjolberg was appointed as a Judge in 1984, as a Chief Judge in 1989-2010, and as an extraordinary Court of Appeal Judge in 2010 until he retired in 2013. He served as a prosecutor and Ass. Commissioner of Police in Oslo, Norway, until 1984.

Judge Schjolberg is one of the founders of the global harmonization of computer crime legislation.
He was a Fulbright Scholar at Stanford Research Institute (SRI International) in 1981-82. In cooperation with INTERPOL he organized the First INTERPOL Training Seminar for Investigators of Computer Crime in Paris, 1981.
He was appointed by the National Center for State Courts, United States, as a member of the International Think Tank on Global Court Technology in 1999-2001.
Judge Schjolberg has served as an expert on cybercrime for several international institutions.
Judge Schjolberg was in 2007-2008 appointed as the chairman of the global High-Level Experts Group (HLEG) on cybersecurity by ITU in Geneva, including almost 100 experts from around the world. He was awarded the ITU Silver Medal in recognition of his contribution.
Judge Schjolberg was the chair of the EastWest Institute Cybercrime Legal Working Group (2010-2013), and a member of World Economic Forum´s - Partnering for Cyber Resilience project (2012-2013). Judge Schjolberg is the chair of the International Think Tank on Justice, Peace and Security in Cyberspace (2013-).

He has in 2014 made proposals for United Nations treaties on an International Criminal Court or Tribunal for Cyberspace, and on combating online child sexual abuse.
He has been a speaker at several international conferences, including the INTERPOL-Europol Cybercrime Conference, Singapore October 1-3, 2014.
For more information, see his website www.cybercrimelaw.net

Prof. Howard A. Schmidt, Co-Founder, Ridge Schmidt Executive Cyber Solutions, Cybersecurity Coordinator and Special Assistant to the President of United States 2009 - 2012 (remote participation)




Prof. Howard A Schmidt


, Co-Founder, Ridge Schmidt Executive Cyber Solutions, Cybersecurity Coordinator and Special Assistant to the President of United States 2009 - 2012 (remote participation)

Dr. Reinhard Scholl, Deputy Director, Telecommunication Standardization Bureaux, ITU




Dr. Reinhard Scholl


, Deputy Director, Telecommunication Standardization Bureaux, ITU

Reinhard Scholl is Deputy to the Director of the ITU Telecommunication Standardization Bureau (also known as the ITU-T Secretariat). Previously he has been with Siemens in Munich, Germany and with the European Telecommunications Standards Institute (ETSI). He received a Ph.D. in physics from the University of Illinois, USA. He also served on the ICANN Board.

Jean-Luc Trolle, Nuclear Security Information Senior Advisor, Generation and Engineering Departments, EDF.




Jean-Luc Trolle


Nuclear Security Information Senior Advisor, Generation and Engineering Departments, EDF.



M. Trollé started his career at EDF in 1983 in charge with measurements and mechanical tests for the EDF's nuclear fleet. Then, M. Trollé has been the head of EDF/R&D team on acoustics and dynamics behavior. From 2000 to 2003, M. Trollé was deputy head of Cattenom Nuclear Power Plant. Then, he was in charge of the technical project for the insurance of EDF's nuclear fleet for the IPO of EDF.
From 2005 to 2012, he has been the DSI of EDF's nuclear Generation Department.
M. Trollé holds Master's Degree from ENS Arts et Métiers and from University of Paris 6 in Mechanical Engineering.

Col. Gerald Vernez, Cyber-Defense Delegate to the Chief of Armed Forces of Switzerland




Col. Gerald Vernez


Cyber-Defense Delegate to the Chief of Armed Forces of Switzerland



Gerald Vernez first studied geology and meteorology; later he received the MAS Security Policy and Crisis Management at ETH in Zurich; he is also an auditor at the Institut des Hautes Etudes de Défense National (IHEDN, Paris, France). He started his civilian professional career as a construction engineer and risk manager. In 1996 he joined the General Staff of the Swiss Armed Forces and in 1998 became responsible for the studies in the field of Information Warfare. In 1999 he designed and trained the federal Y2K crisis staff. From 2001 to 2008 he founded the Information Operation capabilities of the Swiss Armed Forces. From 2009 to 2010 he served as the chief of staff of the Joint Staff. From 2011 to 2012 he served as the deputy director of the Project Cyber Defense (General Secretariat, Swiss MoD) and since January 2013 he is the Delegate of the Chief of Armed Forces of Switzerland for cyber defense.

Mr Paul Wang , Director, Forensic, KPMG, Geneva, Switzerland


Mr Paul Wang

Director, Forensic, KPMG, Geneva, Switzerland


18+ years of experience in Fraud Risk Management and Forensic Investigation:
data collection and analysis,
digital evidence recovery,
litigation support
expert witness in civil actions and criminal proceedings;
E-Discovery for data identification, collection, recovering and analysis serving as evidence in civil and criminal litigations;
Collaborated in investigations of misconduct for financial, governmental and industrial institutions involving data identification and recovery, collection of evidence, tracing of e-mails, and litigation support.
Supervised major projects related sanctions investigations targeted to international financial institutions (scope of the work included identification of attributes to isolate the custodian populations and message analysis to identify financial transactions to embargoed and blacklisted countries).
Coordination of Computer Emergency & Incident Response Team to remediate to clients cyber security incidents;
Eleven years of experience in project management in IT Governance, IT Security and Sarbanes Oxley with another Big Four consulting firm;
Postgraduate classes teacher for the Master of Advanced Studies in Economic Crime Investigation, CISSP instructor and regular speaker at IT Audit, Security and Risk Management Conferences (ISACA-CACS, RSA Conference, BlackHat).

Financial Services, Chemicals & Pharmaceuticals, Public Sector, Communication & Media, Technology.
Forensic technology, Investigation, Compliance, IT Strategy, Internal Audit Services, Information Security.
French (mother tongue), Chinese (mother tongue), English (fluent), German (fluent).

Prof. Tim Watson, Warwick University, United Kingdom




Prof. Tim Watson


, Warwick University, United Kingdom

Professor Tim Watson is the Director of the Cyber Security Centre within WMG at the University of Warwick. With more than twenty years' experience in the computing industry and in academia, he has been involved with a wide range of computer systems on several high-profile projects and has acted as a consultant for some of the largest telecoms, power and oil companies. He has designed, produced and delivered innovative courses on cyber security for a variety of public and private-sector organisations. Tim's current research includes EU funded projects on combating cyber crime and research into the protection of infrastructure against cyber attack. He is the Vice President
(Academia) of the Trustworthy Software Initiative, a UK government sponsored project to make software better, and a key deliverable of the UK National Cyber Security Programme. Tim is also a regular media commentator on digital forensics and cyber security.

Amb. Henning Wegener, Chairman, Permanent Monitoring Panel on Information Security, World Federation of Scientists




Amb. Henning Wegener


, Chairman, Permanent Monitoring Panel on Information Security, World Federation of Scientists

Born 1936. Studied law and social sciences in Germany, USA, France. 1962 joined Federal German Foreign Office. 1981 Ambassador for Disarmament. 1986–1991. Assistant Secretary General for Political Affairs, NATO. 1991 Federal Chancery, Bonn; 1995-1999 Ambassador to Spain. Since 2001 Chairman, Permanent Monitoring Panel on Information Security, World Federation of Scientists, Geneva

Mr. Houlin Zhao, Deputy Secretary-General, ITU




Mr. Houlin Zhao


, Deputy Secretary-General, ITU

Houlin Zhao was elected ITU Deputy Secretary-General at the Plenipotentiary Conference in Antalya, Turkey, in November 2006. He was re-elected for a second four-year term in Guadalajara, Mexico, in October 2010.
Born in 1950 in Jiangsu, China, Mr Zhao graduated from Nanjing University of Posts and Telecommunications, and holds an MSc in Telematics from the University of Essex in the UK.
From 1999 to 2006, he served as Director of ITU's Telecommunication Standardization Bureau (TSB). During his term of office he spearheaded the introduction of new efficiency measures to improve ITU's standards-making environment and strengthen its promotion. He also enhanced the strategic partnership between Member States and Sector Members, while initiating and maintaining good relationships with industry members. Under his leadership, ITU enhanced its level of international cooperation with other standards development organizations, and was instrumental in helping bridge the standardization gap between developing and developed countries.
From 1986 to 1992, Mr Zhao was a senior staff member in the then CCITT, and from 1993-1998 in TSB. Among his responsibilities as Counsellor for ITU-T Study Groups, he was Coordinator for cooperation with other international technical bodies, including ISO and IEC.
Prior to joining ITU, Mr Zhao served as an engineer in the Designing Institute of the Ministry of Posts and Telecommunications of China, taking an active role in his country's expert meetings on telecommunication standards and national plans, as well as participating in ITU's technical Study Group meetings as a Chinese delegate. He contributed important articles to a number of prestigious Chinese technical publications, and in 1985 was awarded a prize for his achievements in science and technology within the Ministry of Posts and Telecommunications.
Mr Zhao is married with one son and two grandchildren, and is fluent in three official ITU languages: English, French and Chinese.

Phil Zimmermann, Creator of PGP and the Zfone/ZRTP secure VoIP standard


Phil Zimmermann



Creator of PGP and the Zfone/ZRTP secure VoIP standard

Philip R. Zimmermann is the creator of both PGP, the most widely used email encryption software in the world, and the Zfone/ZRTP secure VoIP standard. He is also a principal designer of the cryptographic key agreement protocol for the Wireless USB standard.
Phil is currently co-founder and President of Silent Circle, a private encrypted telecommunications firm based in Silicon Valley and Washington DC, providing encrypted text, email, mobile phone and video teleconference services.
Earlier in 2012 Phil was honored as an inductee into the 'Internet Hall of Fame.' PC World named him one of the 'Top 50 Tech Visionaries' of the last 50 years and InfoWorld named him one of the 'Top 10 Innovators in E-business.' He has received Privacy International's 'Louis Brandeis Award,' CPSR's 'Norbert Weiner Award,' the 'EFF Pioneer Award,' and the Chrysler Award for 'Innovation in Design.'